People-first IT
Providing entrepreneurs, small businesses and organizations with business-focused technical solutions and support.
No more complicated programs and slow response-time. Your time is money. Stop waiting to get the solutions you need.
15+ Years
Helping businesses solve techology problems
$280K Saved
Our customized solutions saved our clients thousands
180 Businesses
Over 180 happy customers working efficiently every day
Let's get down to it.
Most businesses have these IT problems:
System crashes and freeze-ups
Private information and data losses
Programs are too complicated, it takes forever to train new staff
Nothing integrates — you have 5 different software programs to do one job
Why Choose LMT Solutions?
We'll never
make you feel stupid
Technical jargon doesn't help anyone. We want you to be comfortable and understand the solution we provide. After all, you'll be the one using it.
Reliable support with answers that make sense
When you send us a question or issue, we delve into it right away. We respond quickly with multiple options for you (depending on the issue).
Our solutions are tailored for your business
We don't have a one-size-fits-all answer. We learn how your business functions and seek the best solutions for your needs.
People-first is not just a slogan
Our clients' success means everything. We're people too and we know you have a business to run and a family to support. Let us help you.
Our solutions aren't overly complicated
We do our best to provide software and hardware solutions that don't take a rocket-scientist to understand and use. Everything is user-friendly.
Warranty-covered services so you're not left behind
It matters to us that the hardware and software we provide doesn't cause more problems than they fix. Our services are covered by our warranty.
LMT Solutions provides seamless integration solutions
Our team has vast knowledge in many different areas, we're always learning and continue to improve our skillset. Here's a list of some of the technologies we're familiar with and support.
Highly Recommended!
They did an incredible job. My client was hacked and it was pretty complicated to fix the issue. Not only did they remove all of the compromised files but also provided me with detailed information on how to prevent that from happening again.
Blind Beginnings
Ever since Jordan started working for Blind Beginnings, I have felt an extra sense of security that if I run into a tech problem, there is somebody I can call who will be able to help. He took the time to understand the screen reader I use and how it impacts the way I use a computer. He is always available in a crisis, even now that we're in different time zones. He's patient and calm and will persevere until he fixes the problem.

Vital Body
GOD bless my IT hero – he's kept our business up to speed for 9 years now and has really gone above and beyond as we moved everything online in March – best advice, super knowledgeable and all done remotely. Online store working like a charm. Thanks Jordan Trask!
Invincible Stars Soccer Academy
Great company, amazing people, well experienced and knowledgeable, 💯% quality service, my soccer academy website is spot on. I will recommend your services anyone in heartbeat to anyone. Thank you 🙏 Jordan & Gina.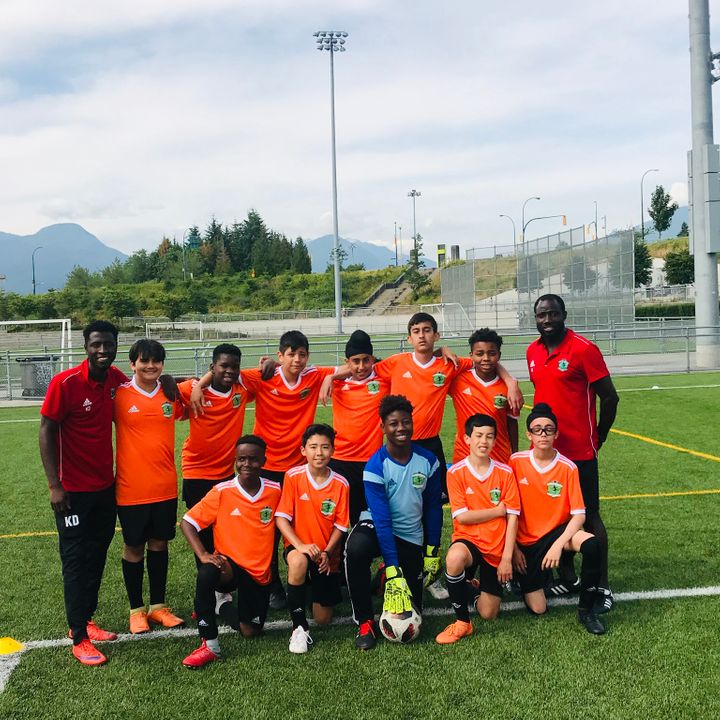 Simon Bennett at SnapShooter
Having worked with Jordan, he clearly knows his way around Linux servers.

I would more than trust him to look after my businesses online assets.

Simon
April Hilland
Jordan effortlessly set up my website launching my business to a global audience. His knowledge, experience and all around attitude made him a pleasure to work with. I highly recommend his services.
CML55 Consulting
I'm not the most tech-savvy person so I reached out to a professional associate who suggested I reach out to Jordan Trask at LMT solutions. LMT talked with me about my IT challenge and quickly resolved my situation. It was painless!
Groundwork
I worked with Jordan on various technical projects for our small business over the course of many years. He was and continues to be our go-to for all matters relating to our website and in house tech. Highly recommend him!
Reilly Renwick
Jordan's technical skills never cease to amaze me. I have watched him diagnose complex technical in minutes that entire IT teams couldn't figure out in days. He is vastly knowledgeable and is my go-to source for support.
Dieno Digital
Jordan is one of the most technical consultants I've known when it comes to anything relating to technical infrastructure. He is able to quickly analyze problems, troubleshoot, and find solutions all while communicating effectively.
Blind Beginnings
Jordan is responsive, and knowledgeable. I worked with Jordan for approximately 8 years with a previous organization and when I was looking for IT support for my new organization I knew he had the knowledge and experience to support us.
Deborah
I have known Jordan Trask for over 10 years and in that time, I have been impressed with his professionalism, confidence and entrepreneur endeavor with his company LMT Solutions. He started this company at a young age and has always provided prompt service, responsive problem solving solutions and when handling clients, like myself, who have limited technical aptitude. His extensive experience and amazing attitude with clients can only contribute to his success with LMT Solutions.
Industrial Brand
I've relied on Jordan and LMT Solutions for IT services, web-hosting, and security-related needs and as a general go-to for technical assistance. Over the 5  years Jordan has been helping me and our company, he has been responsive, pleasant, informative and incredibly patient. I've personally really appreciated both his calm manner and willingness to explain step-by-step what he is doing. Jordan is motivated, organized, available and offers a terrific suite of cost-effective services for small to mid-sized growth companies. Let him help you!

Owner, Industrial Brand
Agata Testimonial
Jordan has a genuine and authentic nature that is evident upon meeting him. He is passionate about helping business owners understand how to traverse technology situations that may have otherwise caused them stress, anxiety or frustration. He is approachable, personable, caring and extremely talented in his field. His solid, solutions focused manner towards effective communication between all parties, allows him the ability to inject into a situation and work towards a solution quickly. He gathers everyone on a team towards a clearly defined common goal and rallies participation and action to fulfill forward movement on projects. Jordan is tenacious and works hard to get to the root of the issue at hand, while looking at multiple avenues towards final resolution.
Our Warranty.

Technology can be a pain, but we'll never leave you hanging

30-Day Warranty covers our labor for any hardware or software installation. We will also help troubleshoot any issues within the programs we install. Our IT solutions should never cause more problems than they are meant to fix.

If you're having issues, contact our support.
Have Questions? Want to know more?